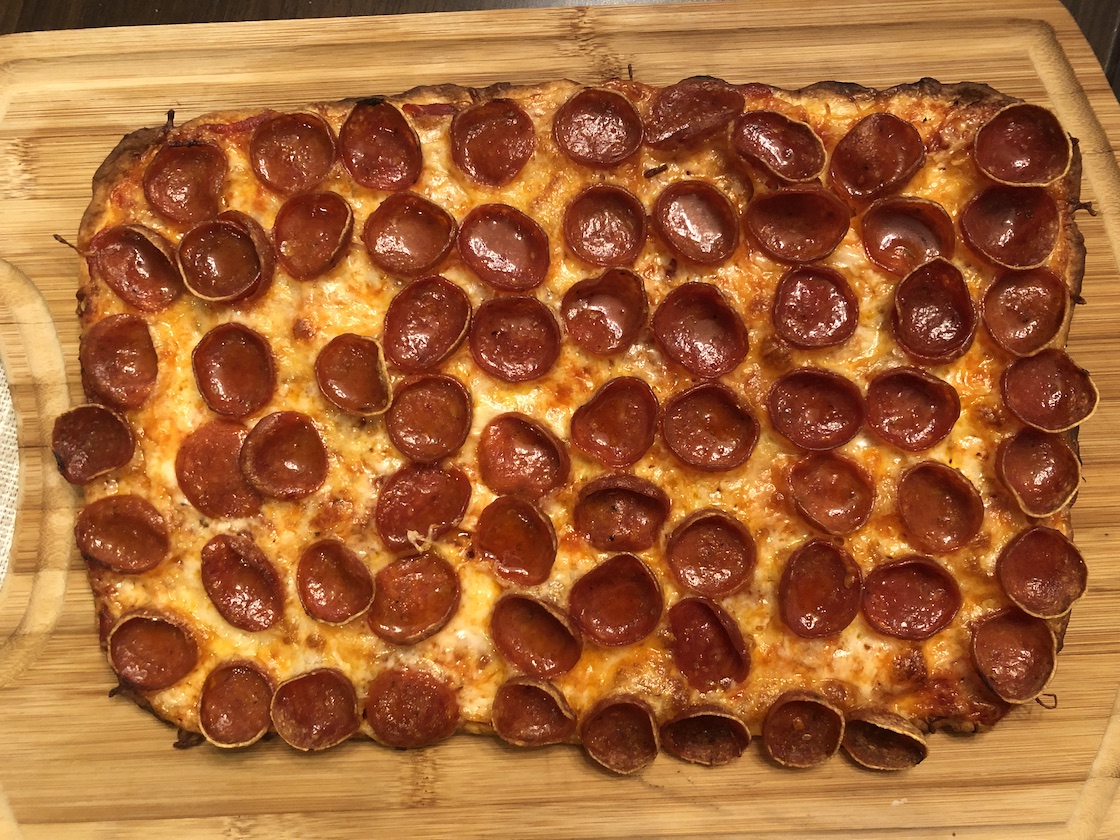 Interestingly, growing up in Central Ohio, I had no shortage of terrific pizza options. When people think of cities associated with pizza, its generally Chicago or New York. While not as popular or well known, Central Ohio can certainly hold its own with those other cities. Pizza is so popular that my hometown had roughly 1 pizza parlor per 1000 residents! However, when it comes to picking the best, there is an undisputed winner: Emilio's.
Emilio's was a favorite of my father growing up, a trait also passed down to me. It is the pepperoni that sets them far above the rest of pizza options in the area. For decades, my dad has been in search of this pepperoni and only recently was able to find an adequate provider. I am not sure where he acquires it, but I get it in 5 lb. ziplock bags! Armed with this pepperoni, we were finally able to make the best homemade pizza.
Ingredients
Martha White Thin & Crispy Pizza Crust
Prego Pizza Sauce
Kraft Italian Shredded Cheese
Lots and Lots of Pepperoni from Emilios (or a similar thick small pepperoni)
Directions
The directions for making the pizza are spelled out on the directions of the Marth White pizza crust. Some helpful tips:
Place a pizza stone in the oven while it preheats. Once the crust is initially baked in a different pan, after adding topics to the crust, move the pizza to finish baking on the warm pizza crust.
Use enough sauce to cover entire crust, I use about 1/3 of the jar, roughly 4 or 5 large spoonfuls
Don't be shy with the cheese
Finally, top cheese with the pepperoni, covering every square inch of available space. See image below for idea of how to top the pizza.